Frequently Asked Questions (FAQs)
Frequently Asked Questions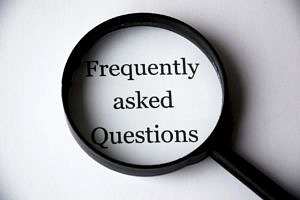 Here you can find the answers to the most common questions students have before starting their studies in Medical Engineering with us.
If the answer to your question is missing, feel free to contact your study advisor. We are happy to help you out!

Regarding Medical Engineering
Am I eligible for the branches of study Medical Image Processing, HMDA or Medical Robotics?
Please understand that we cannot assess your chances of admission before you actually apply. However, our basic academic academic requirements can give you an initial idea of what we expect from our applicants:
a subject-related qualification (computer science or engineering) for university entrance at Master's level (e.g. bachelor's degree).
Furthermore, we expect our students to possess excellent programming skills (C/C++/Java, Matlab, Python), profound knowledge in Electrical Engineering and a strong theoretical Mathematics background. Our entrance qualification board individually evaluates each application with all taken courses in the Bachelor's program. This means that having studied Medical Engineering does not automatically make you suitable for entering our Master's program, as the content of each Bachelor's program varies enormously. On the other hand, you do not necessarily need a degree in Medical Engineering to join the program.
an overall grade of 2,5 or better according to the German grading system (in which 1,0 is the best grade and 4,0 the worst passing grade)
Our English language requirements can be viewed on our info page for prospective Master students.
Can I study the Bachelor's program in English?
No. The Bachelor's program in Medical Engineering is offered in German only. German language requirements are DSH 2, TestDaF 4 or equivalent. Please be aware that the academic vocabulary is more difficult to understand than daily life German.
Can I study the Master's program Medical Engineering at FAU completely in English?
Yes, but only the branches of study "Medical Image and Data Processing", "Health and Medical Data Analytics" and "Medical Robotics" are taught in English. These branches of study focus on programming, pattern recognition, algorithms and data structures. Please be aware that a students with English and German skills have a bigger variety of lectures to choose from, as some optional courses are in German. We also highly recommend that you take at least a basic German course before you start your studies at FAU. It will make dealing with administrative matters a lot easier.
Our other two branches of study, "Medical Devices and Prosthetics" and "Medical Electronics", are taught in German only and require very advanced German skills (DSH 2 or TestDaF 4, but also keep in mind that academic vocabulary is more difficult to understand than daily life German).
If you only fulfill the English requirements, please make sure that you choose one of the English branches when you apply for the Master's program, otherwise we will have to reject your application.
I have "conditional subjects". What does that mean?
You may have been accepted to the Master's program under the condition that you pass one or more conditional subjects within the first year (i.e. from the 1st of October to the 30th of September or from the 1st of April to the 30th of March). This means you have to take certain classes in addition to your regular Master's workload of 120 ECTS credits, usually from the fields of mathematics, computer science and/or electrical engineering and pass the respective exams. You cannot continue your studies in the 3rd semester if you don't pass your conditions, meaning that you will be deregistered from the master's in Medical Engineering if you don't clear your conditions in your first two semesters. Please note that your visa status is tied to your enrollment status. If you lose enrollment, you also lose your study visa, your room in the student dorm and your student job (if you have any) and have to return to your home country.
As soon as you pass the exams for your conditional subjects, you have to communicate this actively via email to our examinations office (Mrs. Jahreis: helga.jahreis[at]fau.de) so that you can be re-registered for your 3rd semester. If you don't pass the conditional subjects within one year, you cannot continue your studies! The 1 year-deadline is imposed on the university by law, hence it is non-negiotiable, even if you cannot attend an exam due to illness or other severe reasons. Please note that the conditional subjects in your admission letter cannot be changed, deleted or accredited.
When you have passed your conditional subjects and are happy with your grade you can use them for module M8 (Free Choice Uni, according to Study Regulation/FPO 2018 and onwards). Just send Mrs. Jahreis of our Examinations Office an email (helga.jahreis[at]fau.de) and ask her to move the course to M8. Please note that your conditional subjects can only be used for M8 but not for any other module group of your Master's course. Unless you do the above, conditional subjects will not appear in your Master's certificate, only in your Transcript of Records.
If your admission letter does not state any conditional subjects, this means that the above information does not apply to you. You can simply follow the regular Master's course and don't have a one-year-deadline for any of your subjects.
What are the job opportunities after I finish my master's degree in Medical Engineering?
Studying Medical Engineering at FAU is closely linked to strong research and industrial partners, such as Siemens, adidas, Fraunhofer Society and many others. This gives our students the chance to make useful contacts early on (e.g. during their Master's project) and increases their job prospects. For an overview of companies involved in the 'Medical Valley' of Erlangen-Nürnberg, click here.
What is the standard period of study in my degree program?
Master
The standard period of study in the Master's program is 4 semesters. You will automatically get the permission to do a 5th semester if you re-register on time. After that, extensions for a 6th or 7th semester are possible, but you have to file a petition then and give justified reasons for it.
If you want to know more about deadline extensions or extending the standard period of study, click here.
Where do the courses of the Medical Engineering program take place?
Our Medical Engineering program is highly interdisciplinary, meaning that you will not only take classes at various departments at the Faculty of Engineering (Computer Science, Electrical Engineering, Mechanical Engineering, Material Sciences and Chemical Engineering and Bioengineering), but also at the Faculties of Science and Medicine. This means that although you will mainly conduct your studies on the South Campus ("Südgelände" in the southern part of Erlangen), you might have to got to the Faculty of Medicine from time to time (located in the city center of Erlangen).
You can reach every location within 15 minutes by bike or bus (we do not recommend taking your car, as there is a constant lack of parking spaces in Erlangen).